Warrior Sneaker Releases
Shop all Warrior sneaker releases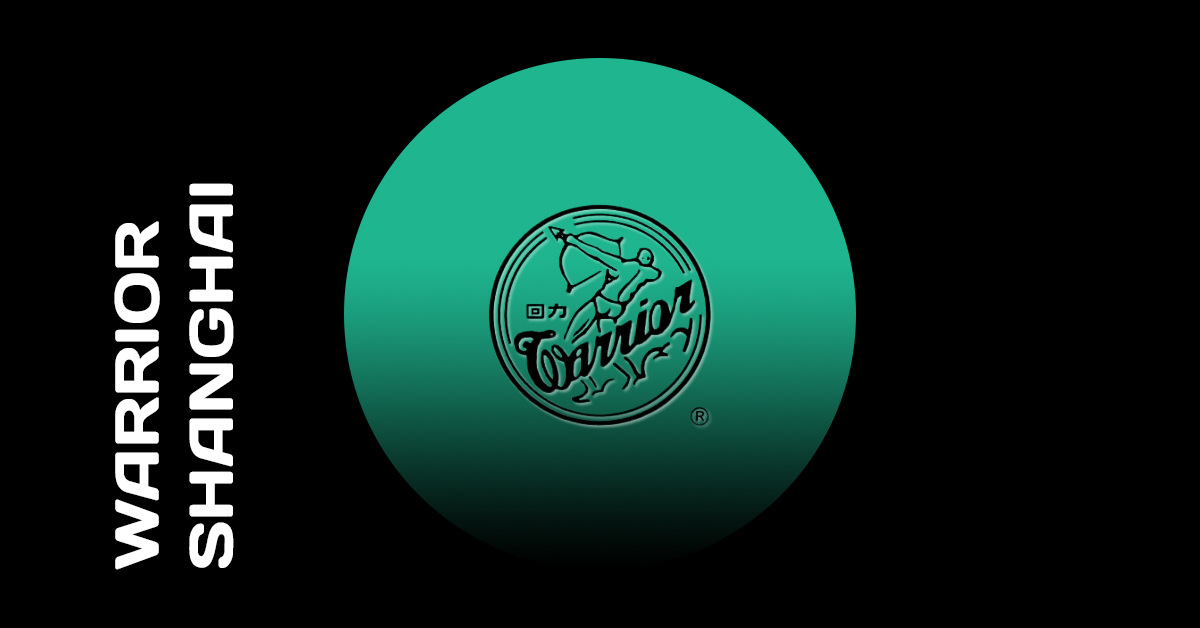 Are you looking for a vintage shoe with distinctive and authentic styles for your attractive footwear? We have your back! Warrior Shanghai is the perfect footwear for you! These retro-styled sneakers are loaded with modern features that perfectly complement your classic old-school outfit.
Warrior Shanghai is a Chinese athlete footwear and streetwear brand that was established in Shanghai, China, in 1927. Because of its original and unique designs, it has been creating waves in the worldwide sneaker scene. The company has an exceptional history and legacy that dates back more than 80 years, and it has come to represent Chinese footwear culture. From the 1960s through the early 1980s, It progressed to be China's nationwide shoe manufacturer. Since then, Warrior Shanghai has been producing sports shoes with strong, long-lasting, and comfortable designs. 
The history of Warrior Shanghai, its design philosophy, and the reasons it has grown to be such a well-liked brand among sneakerheads all around the world will all be covered in this article.
The Story of Warrior Shanghai
Shanghai Rubber Shoe Factory, a company in Shanghai, China, started Warrior Shanghai in 1927. In the 1970s, the business widened its product range to include sneakers, which soon gained popularity among Chinese adolescents. The business originally made rubber-soled shoes for the Chinese military, thus the term "Warrior." 

In the 1980s, international brands gained popularity, and Warrior began to be associated with working-class footwear. China's Warrior Shanghai became a well-known footwear manufacturer. The company's products, notably its shoes, were worn by people of all ages and socioeconomic levels, including politicians, businessmen, sportsmen, and both the wealthy and the destitute. Nowadays, a variety of businesses have begun bringing them into the west, and they are marketed alongside Feiyue shoes in stylish parts of Chinese cities.
Design Philosophy
Chinese heritage and culture are at the foundation of Warrior Shanghai's design philosophy. The shoes are characterized by their trademark "Flying Man" design, a canvas upper, and a rubber sole. The logo features a picture of a guy doing a martial arts position to represent the brand's roots in Chinese martial arts and culture.
The minimalist style of Warrior Shanghai shoes is characterized by clear lines and neutral color palettes. The brand's designers place a higher emphasis on performance than appearance, making sure that each pair of shoes is comfortable, sturdy, and able to handle normal wear and tear.
Why Warrior Shanghai is a Beloved Brand
The iconic vintage shoe designs which were "must-haves" in the 1980s and were famous among Chinese basketball and volleyball players have been restored by Warrior Shanghai. In honor of its historic past, they have introduced upgraded versions of the iconic Warrior sneakers with their logo. To increase tenacity and adaptability, the inner soles have been modified.
For several reasons, Warrior Shanghai has grown to be adored by sneakerheads all around the world. First off, unlike other prominent brands on the market, the brand's designs are distinctive and authentic. The Warrior Shanghai's shoes also are well-built, long-lasting, and comfortable, which makes them ideal for regular use. A pair of Warrior Shanghai shoes may help people connect with their roots because of the brand's long history and cultural importance, which have given it a symbol of Chinese sneaker culture.
Warrior Basketball-1 
Due to its enormous popularity among players, the WB-1, the company's first product, gained worldwide recognition in the basketball world in the 1970s and early 1980s. Since its debut, it has been acknowledged as the most famous footwear in China. Warrior Basketball is abbreviated as "WB," and with a canvas top and vulcanized sole, this iconic design never goes out of trend. 



Each pair of these timeless shoes is made with a gum rubber sole and a basic canvas upper. They combine vintage elements with present comfort for a casual, daily look. The WB-1 is kept up to date today by Warrior Shanghai, who also provides us with a development of it, most notably with the Dime or the Ace. For the first time, Warrior Shanghai has become accessible in Europe. The marketing introduces the brand in Europe and aims to rework the "Made in China" label in a favorable light.


Conclusion
Warrior Shanghai is a well-known Chinese footwear company with a remarkable history and a distinctive design philosophy. The company's sneakers are renowned for their clean aesthetic, comfort, and sturdiness, and they have come to represent Chinese footwear culture. 
Read more