Salomon Sneaker Releases
Shop all Salomon sneaker releases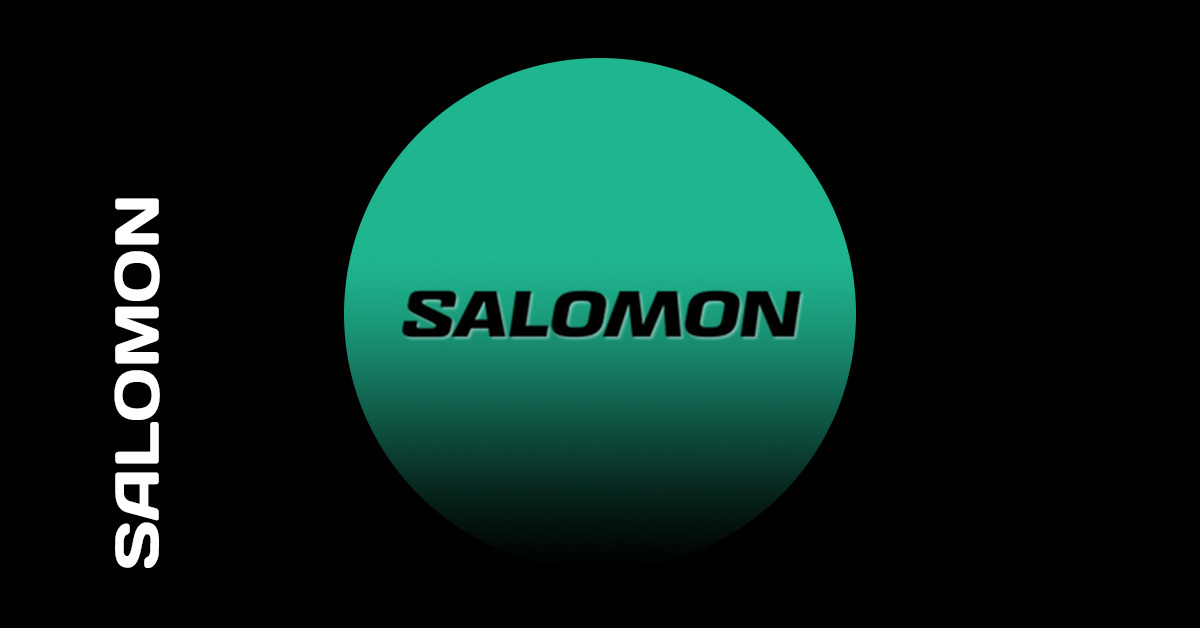 Almost every sneaker brand has now made the new trend of inventing outdoor gear and edging shoes with a touch of luxury fashion but Salomon has been one step ahead of them by introducing the technical running sneaker hype when no one has thought about it. They kept their brand XT-6 simple and valoradas, related to designing sneakers that are built for the cause of function instead of giving a fashion vibe. Therefore, this engineering-based brand's sneakers are mostly loved by people who are more into trail hiking, gym, running, etc.


However, as you know, everything gets extra hype if a celebrity or an influencer wears it. The same happened with Salomon as well when its sneakers were seen worn by Kanye West, Rihanna, and other famous influencers. The one thing we find interesting about this brand is that it is staying true to its core value of being focused on function, and it is attracting a new target audience towards it by introducing sneakers related to their needs and demands.
How it All Started with Salomon?
Salomon all started by Mocha engineering, innovation, and smart moves in mind. The history leads back to the time before the Second World War when the brand owner made saw blades in his home workshop. After the war, François Salomon saw the opportunity of inventing ski edges when he saw tourists return to the mountains to ski, and his son took a step ahead to make this business flourish. His idea was to invent ski equipment and apparel, further expanding into footwear.


With a revenue of 1 million a year, Salomon was known as the world's number one binding brand back in 1972. Further, the brand made its name popular by designing the most influential ski boots, snowboards, and hiking shoes. Did you know adidas bought Salomon in 1997 when it was interested in marketing Ski equipment and apparel but further sold it to Chinese sportswear giant Amer Sports in 2005? Again, the brand became more popular when Kilian Jornet Burgada was seen wearing Salomon shoes, a famous trail-running champion.
A Move Into Fashion
Until 2015, Salomon was only known for function-based sneakers that don't collide with a fashion vibe. Then after the revolution of the fashion industry, Salomon introduced shoes with neon colors, mostly for the cause of high visibility on thrilling hiking and running tracks. This move turned into a collaboration between Salomon and The Broken Arm and they both invented the same design as Snowcross but with some innovative variations related to its outer sole and color range. Salomon's move into fashion paid off well and we can say that the brand turned from a trail run to a catwalk.
What Does Salomon Have to Offer Nowadays?
If you want to invest in outdoor and hiking shoes, then ‌Salomon is the safest and unquestionable option out there for your comfy trail runs and hikes. We find Salomon sneakers as the most durable and comfortable shoes on every type of terrain. These sneaker pairs will not disappoint you or any trail runner with their supportive, waterproof, and grippy nature.


But we know that choosing from unlimited options of shoes from Salomon can be an overwhelming task for you. Therefore we made this job easier for you by mentioning some of our favorite ones below:


Salomon Ultra Glide
The Salomon Ultra Glide is a prime description of having a luxurious feel in a most comfortable pair of sneakers. This pair is your perfect match if you belong to a trail-running community. Salomon has nailed the whole of Hoka's reign by introducing this article in the market, as its features are everything a trail runner is looking for. It includes an energetic ride and soft and comfortable upper and lower soles with breathable mesh. The price range is a bit higher than others, but in our opinion, the price is justified due to its amazing features. 


Salomon AlphaCross Blast J 414486
It is undoubtedly a winner for your thrilling trail running adventures. This pair has an insane grip to it with defect protection from all sides that makes your journey more fun and lively. This is the pair you will not find everywhere; therefore, we recommend you purchase it as it is worth buying, doesn't weigh you down, has an amazingly comfortable grip, and can end up in every type of ground terrain, including steep climbs on the mountains.


Salomon Alphacross 3
These are well-known as the best trail-wide toe box running shoes. If you're a newbie in hiking or running, these are the shoes that you should purchase as they will last you longer than you expected and will be worth every penny you invest in them. Trust us, they will last you until you have become a long-time runner, and their shine will not fade over time which justifies their price. Overall, they are an all-rounder pair of shoes worn on everyday walks or semi-technical trails.
Read more