Durand Johnson hustles in the Nike Air Penny V Orlando | Shop Nike React Sneakers
Shop all Nike React sneaker releases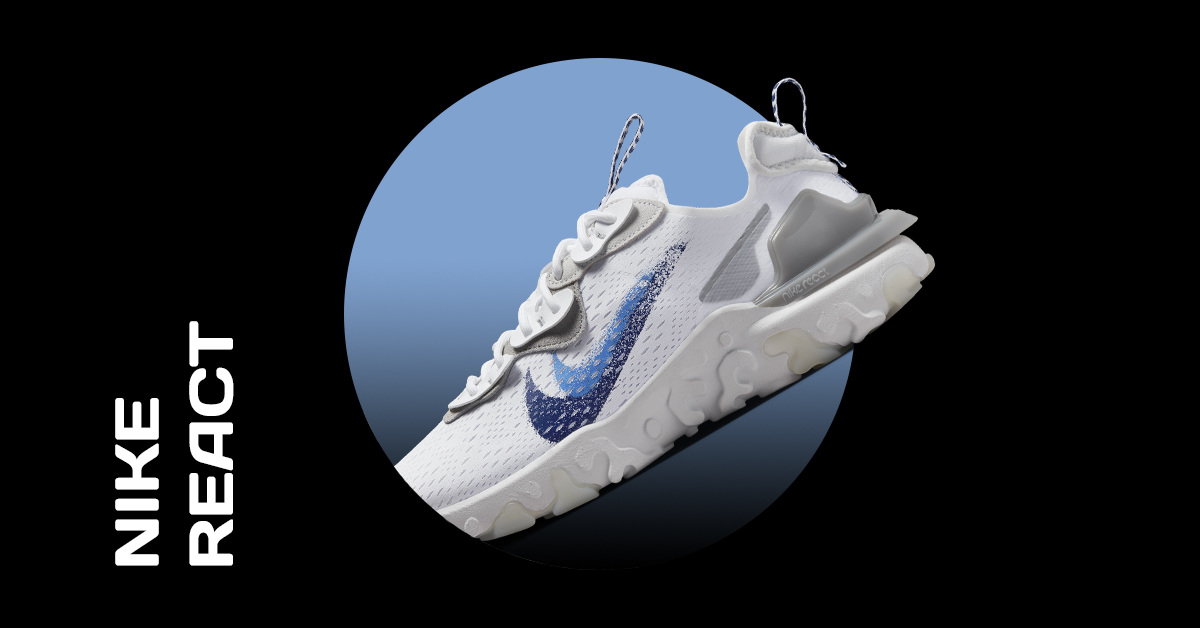 Nike React is an innovative cushioning technology developed by Nike to provide responsive and comfortable cushioning to athletic shoes and lifestyle trainers. In recent years, this technology has attracted a lot of attention and can be found in many Nike shoes.

This foam cushioning technology from Nike is designed to provide an optimal combination of cushioning, responsiveness and durability. The foam features a soft yet resilient structure that supports a comfortable feel.
Durand Johnson hustles in the Nike Air Penny V Orlando | Innovative cushioning technology
The responsiveness of Nike React is particularly noteworthy. The foam reacts quickly to movement and pressure and quickly returns to its original shape. The result is responsive cushioning that is particularly suitable for activities such as running, training and basketball. The lightness and durability of Nike React foam make it particularly Dbreak-Type for sports shoes. Despite its light weight, the foam is extremely durable, which guarantees long-lasting performance. This combination of lightness and durability makes Nike React a popular choice for various sports activities.
Multiple styles and colourways
Nike React technology has been proven in a variety of footwear styles, from high-performance running and training shoes to stylish lifestyle sneakers. This versatility highlights the adaptability of the technology, which is suitable for both athletic activities and everyday wear.

Another aspect that sets Nike React apart is the Ground design with the characteristic honeycomb structure. This structure is not only functional and supportive, but also gives the shoe an aesthetically pleasing look. Thus, Nike React not only offers responsive cushioning, but also a futuristic and fashionable element in the shoe collections.
Read more