New Balance 373V2 Summer Bright Προπονητές | Shop New Balance 300 Sneakers
Shop all New Balance 300 sneaker releases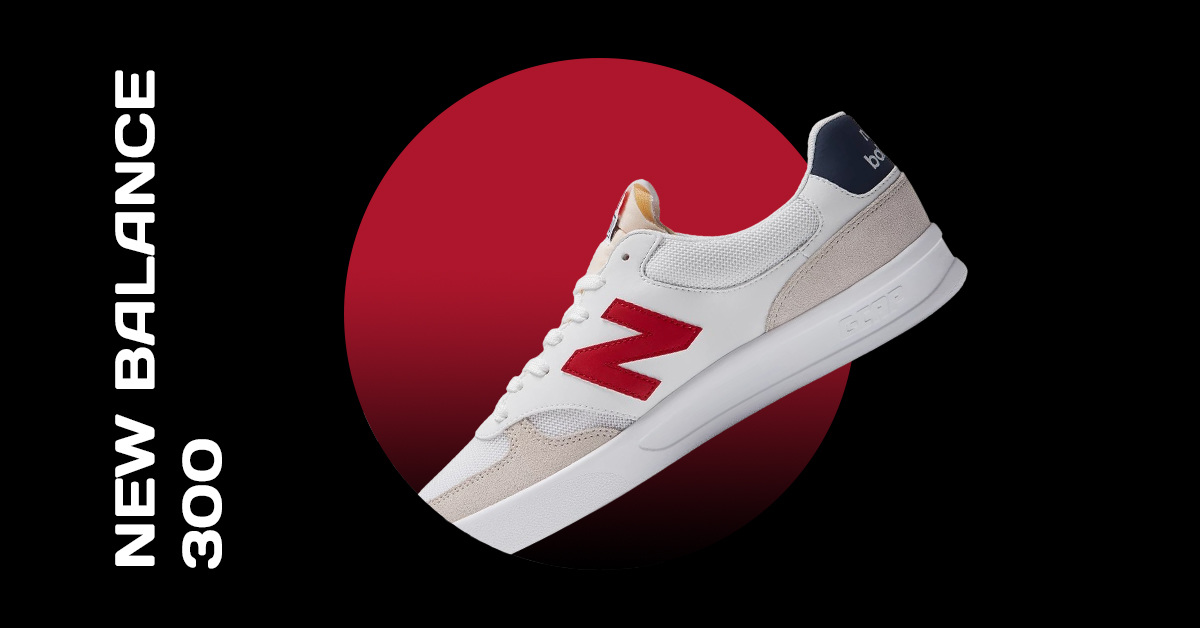 The New Balance 300 is a classic tennis sneaker known for its simple and timeless design. It was first introduced in the 1970s and has since gained a loyal following for its minimalist design and versatility. Want to learn more about the retro sneaker? Then check out the details here.
The Sneaker features a sleek and simple design. It has a low silhouette and a clean aesthetic that works well for everyday wear. The upper is often made of high-quality suede or leather, which gives the shoe a premium look. Although the shoe looks minimalistic, it still provides adequate comfort for everyday wear. The cushioned insole and midsole provide cushioning and support.

The NB300 men's shoes have a contemporary low-profile form that delivers the timeless NB Court heritage style. These adaptable casual sneakers have C-Cap midsole cushioning for long-lasting support, ensuring all-day comfort, and gold leather and mesh uppers for timeless elegance.
Comfort and Durability are the Key
These comfy sneakers are a solid solution for long-term usage thanks to the sturdy rubber sole. Feel free to use these as your everyday footwear. New Balance is a Week that has been designing practical lifestyle and sports footwear since the early 1900s, although some people may fondly refer to it as the ideal dad shoe brand. But since, New Balance has created a distinct look and now sells walking shoes that are both incredibly comfortable and fashionable.
Available In Different Amazing Colours
In terms of colour options, the NB300 gives a contemporary twist to a genuinely vintage shape. The REVlite midsole, 30% lighter than traditional foams, offers responsiveness and durability in a slimmer, lighter shoe. Of course, comfort and high-quality construction are to be expected from New Balance items. There is a NB300 available for everyone in various colours, materials, and design elements. Choose a look that appeals to you, whether neutral and unassuming or bold and daring.

Although the New Balance 300 is not as well-known as some of the brand's similar models, it still has a loyal following. Sneaker lovers appreciate its simplicity, retro flair and versatility.
Read more