Last Resort Sneaker Releases
Shop all Last Resort sneaker releases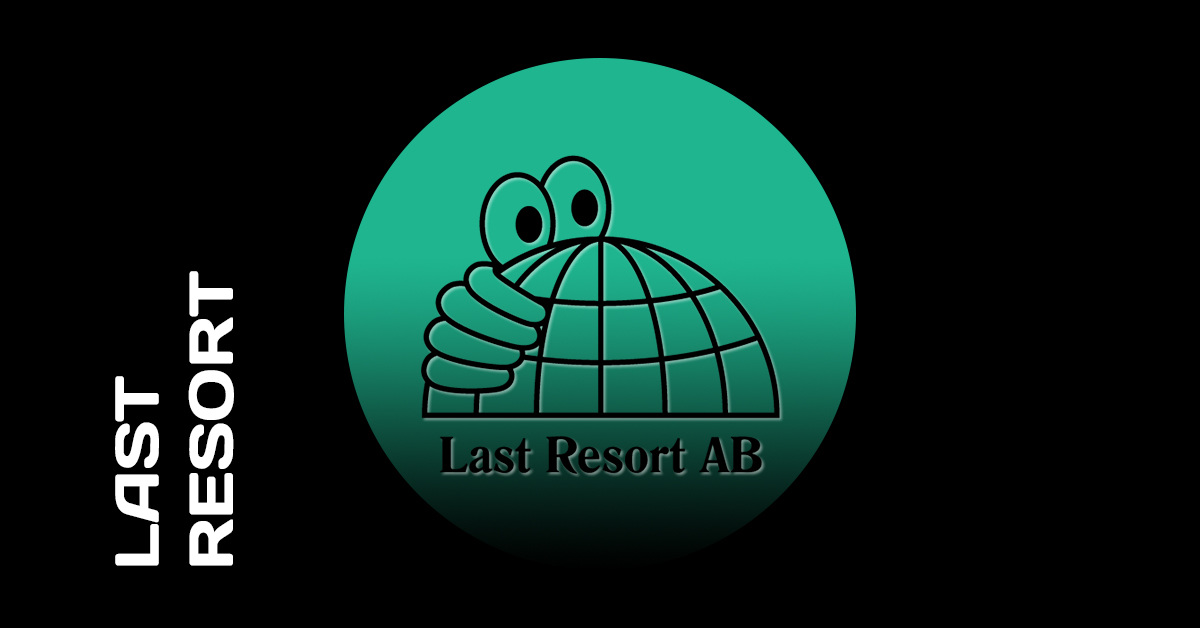 Last Resort AB is a skateboarder's shoes company that specializes in durable, stylish footwear for the most dedicated skater. Founded by two friends in Sweden with the mission to provide high-quality products to its customers, Last Resort AB has been consistently delivering fashionable and reliable skateboarding shoes to passionate riders since 2016. Their shoes are designed with the skater in mind, incorporating modern materials and construction to create a strong, lightweight skate shoe. Last Resort AB's signature "Lockdown System" ensures that your foot will stay secure even during the most challenging tricks. The company prides itself on its commitment to customer satisfaction – they offer free returns and exchanges if any of their shoes do not fit properly. 
Last Resort AB – Time for Skateboarders to Rejoice
Last Resort AB also offers a wide variety of stylish apparel to match your skateboard gear, such as t-shirts and hats. Plus, all purchases come with free shipping worldwide! With so many options available, Last Resort AB is sure to have something that fits your personal style. 


The company also supports an array of social causes and skateboard-related charities, making it a great choice for those looking to give back while keeping up with the latest trends in skateboarding fashion. Last Resort AB is truly dedicated to making a difference in the world one pair of shoes at a time. 


Retailers and distributors interested in carrying Last Resort AB products can contact the company directly for wholesale pricing and bulk orders. And if you're looking to make your own statement, Last Resort AB also offers custom design services for any occasion.


The founders of the company state that the company was created around one simple concept: inspiring skateboarders of all ages. From the street to park sessions, skating encourages self-expression and creativity without restriction or rules set by anyone else but us. They boast no corporate influence on their company and encourage skaters to join their community; owned by skaters for skaters!


No matter what type of skateboarder you are, Last Resort AB has something for everyone. With their wide range of innovative and stylish designs, you can stay on top of the latest trends without sacrificing comfort or durability. Whether you're a beginner or seasoned pro, Last Resort AB has something for you. 


Model VM001
The Last Resort AB VM001 HI skateboard shoe is the ultimate combination of superior quality materials, exceptional durability and unparalleled board feel. With its unique low-profile design featuring a suede upper with canvas lining plus double stitching for extra grip tape protection - as well as lightly padded polyurethane collar and sturdy vulcanized sole that won't collect gravel - this shoe provides unstoppable style without compromising on performance or comfort. The perfect piece to take your skating game up a notch.


Model VM002
The VM002 from Last Resort AB is a sleek, skate-ready silhouette. Its snub-nose toe box and finely tuned dimensions offer maximum comfort for all types of skating tricks. The shoe also features a double layer rubber outsole with textured foxing tape, padded collar and heel area reinforcement to up its already durable construction ever further. Additionally, the low-cut shape ensures optimum connection between foot bed and board while protecting laces at the same time – it even comes complete with two pairs of shoelaces in contrasting colors so no matter what you are sure to remain stylishly on point.


Overall, the slim fit design of this skateboard shoe enhances lacing protection while giving it maximum flexibility - ensuring you're always ready to hit those grinds in style.


Model VM003
The VM003 Low Top takes performance footwear design a step further. Featuring reduced toe caps for increased durability plus tighter top line measurements for an optimal fit - you can trust that your feet are properly taken care of when wearing these shoes. A careful consideration was put into every detail including superior soles with wide patterns designed specifically to keep small stones out while still providing maximum grip on any terrain imaginable. Get ready to experience unprecedented comfort and protection during either a long day at work or an intense action-filled skateboarding session without compromising style – this vulcanized canvas shoe has it all covered.


So, if you're looking for an affordable, comfortable skateboarder's shoe that also supports a great cause, look no further than Last Resort AB. Not only do they have amazing shoes, but you'll get an even better deal when you purchase in bulk. Last Resort AB offers great discounts for large orders and special sale pricing throughout the year.
Read more