HOKA Sneaker Releases
Shop all HOKA sneaker releases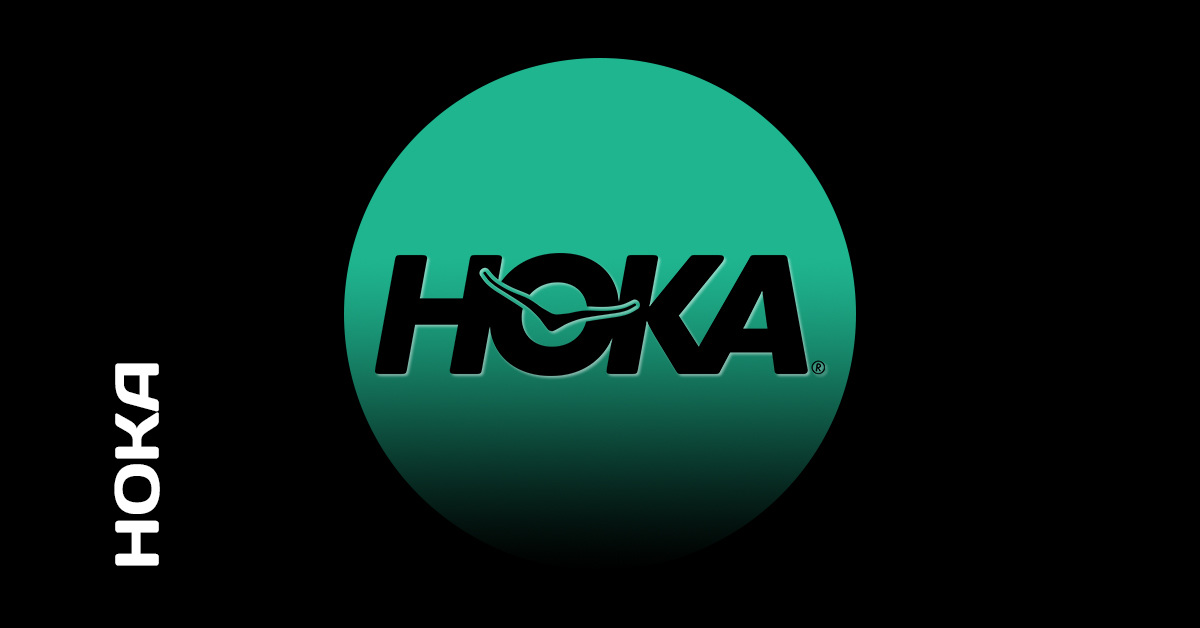 You might start being physically active after getting shoes from Hoka, as their goal is to inspire people to move. This brand mostly targets athletes who love to run fearlessly and artistically by keeping their purpose and passion upfront. Their collections are different from other brands as they produce shoes that are innovative and their themes are usually created by thinking outside the box which gives them a unique selling point. They create bold and classy sneakers for athletes of all types.


Hoka aims to inspire its target audience by listening to their voices and giving them the right solution to run, walking, or gym training. Their characteristic hashtag is #timetofly which symbolizes their customers wearing Hoka shoes and sharing their stories related to their athletic journey. The brand believes everyone is an athlete, they just need the right pair of shoes to start their journey with and for that exact match, Hoka has your back! Hoka promises to provide motivation and empowerment to anyone who finds joy in a movement.
What Makes Hoka Stand Out from Other Brands
Once you wear Hoka, there is no going back to another brand. You will love how it Grape to your feet by providing ultra-comfort. Your run will be comfortable because of enhanced cushioning at all ends and the carefully designed midsole just gives a smooth and efficient feel. The brand keeps on innovating new shoes to make your move easier, more fun, purposeful and empowering. The first invention of the brand was a running shoe, and it's still the beating heart but the brand has also was into apparel and accessories for both men and women. They want their customers to feel as light as they can fly.


According to Forbes, Hoka has made its brand name in the top 10 best-selling running brands globally which is a huge success for the brand. It has also gained a top spot in Esquire's 2020 list of style stars. Do you know Hoka has made its sales more compelling during the Covid time and a 58% rise in sales can be seen from 2019? Which makes the Hoka looks like a "crisis-proof running brand." You can hardly find a poor customer review online related to Hoka, which defines that they totally satisfy their customers with the service.


HOKA Clifton 8
These are known as the best running shoes for everyday training because of their great combination of relaxing cushioning and lightweight nature. The new shoes releasing under the Clifton series have made some updates such as an engineered upper deliverance that has been added for extra comfort and safety. Other than that, you will find their midsole more relaxing, lighter, and energetic than the previous versions. These updates won their customer's hearts and they have been a hit for athletic runners. This design also gives a premium look to your outfit with zero irritation to your feet. Also, it has been reviewed as the best sneaker by many people. So, whether or not you are a Marathon runner, these Clifton shoes will be your go-to pair once you get comfortable, as they are the most breathable and smooth-riding shoes we have ever seen.


hoka carbon x chaussures de route pour femmes en whiteangel blue taille 36 1102887 walb
The Hoka Bondi 8 is known as the most cushioned running shoe ever made in Hoka's history and overall in the market as well. The main aim behind this article was to provide extreme support and softness to the athlete's feet so that he/she Grape ultimate comfort while running. The new change has been their stack height of ultra-lightweight foam that makes your every bumpy step more soft and energetic. This pair will give you a feel you are running on a cloud with endless cushion support. Moreover, the design comprises meta-rocker shape with a stretched heel which makes your steps quick, smooth, and comfy. It has also designed a travel pillow for your ankle support with its plush memory foam for making your long run and walks more relaxing and less irritable. We guarantee you that you won't find cushier running shoes than the Hoka Bondi 8.


Hoka Kawana
The Hoka Kawana promises you the best experience for long-distance runs and walks as they excel in providing a responsive and smooth ride. The great feature about this sneaker is that its midsole doesn't feel so soft, which is the best feature needed for running extra miles. It has a solid rebound that gives the feet a nice and airy feeling. The pair takes some time to break in but once you get comfortable in them, then there is no going back. The geometry of Kawana gives your heel smoother strikes with easy movement transitions that you will not feel any discrete rolling sensation under your feet. Instead, this pair will make you feel more connected to the ground, and that's the feeling every runner craves for!
Read more