ETQ Sneaker Releases
Shop all ETQ sneaker releases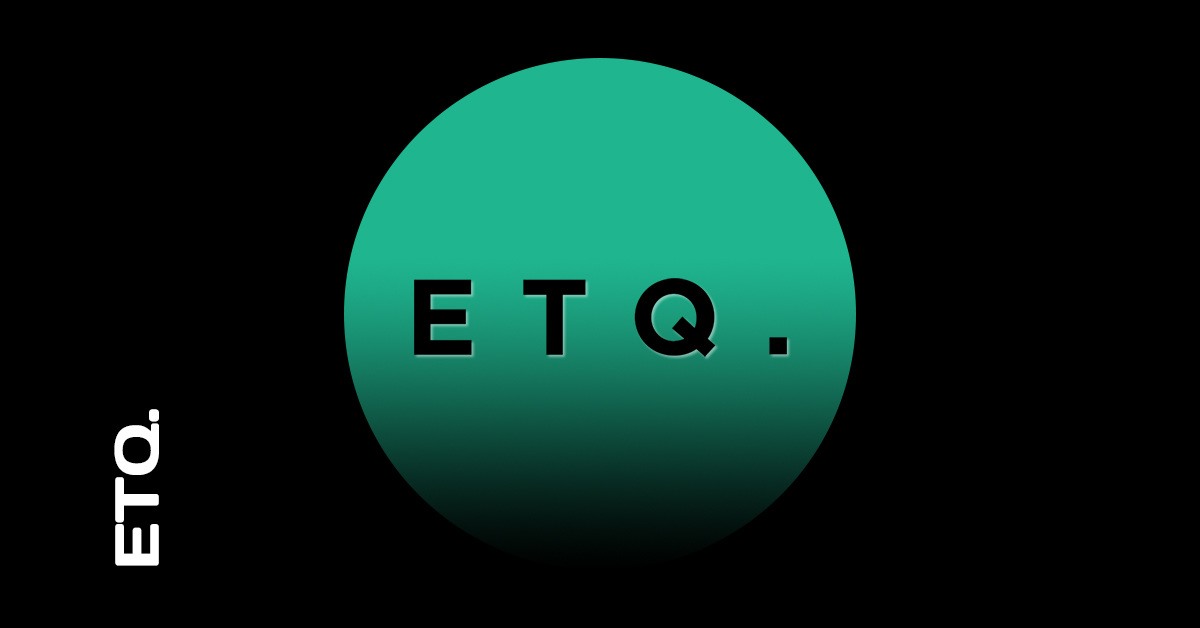 ETQ, an Amsterdam-based sneaker label introduced in 2010 by creative director Patrick van der Woude, a well-known craftsman and connoisseur in self-presentation, has made itself a name in the shoe industry. Through the Dutch footwear brand's Creative Director van der Woude's creative vision came grandeur sneakers that rose to the top of the luxury market and broke barriers in the fashion sector.  Patrick had a strong desire to change the game of fashion in this scene because his style had always helped him move forward. Van der Woude's hard work paid off, as his brand became known for its minimalist, understated designs, crafted using the finest materials to ensure high-quality products that last long. ETQ has grown to become a global brand with a presence in more than 50 countries.
Brand Identity - Centred Around Simplicity
Centred around simplicity, ETQ has established its roots just by sticking around the basics but ensuring high quality. Clean lines, understated colours, and a focus on quality over quantity characterise the brand's designs. 
ETQ products are designed to be timeless, durable, and versatile, making them a favourite of consumers who prefer longevity and sustainability, which fits the taste of its target market that no longer goes with the trend but prioritises quality above all.
Sneakers and boots.
Product Range
The brand's footwear collection is trendy and comprises the following:
Shoe cleaning kits:
And Foam Insoles:
And Foam Insoles,
Sneaker wipes,
ETQ HT 01 Premium Suede Dove Grey.
ETQ's sneakers are incredibly well-regarded. Many consumers praise the brand's attention to detail and use of premium materials made of excellent full-grain leather and metal-free tanned Suede leather.
With the wide range of products offered, from the shoe itself to deluxe cleaning kits, all you will need is provided by ETQ.
Materials and Craftsmanship
ETQ is committed to using high-quality materials and traditional craftsmanship techniques to create its products. 
The brand's footwear is made from premium Italian leather and features hand-stitched details and custom-designed soles. ETQ's commitment to craftsmanship is evident in the attention to detail that goes into each product.
The artisan-made footwear makes ETQ stand out in the crowd of sneakers, as they are crafted carefully, with the sole purpose of making its wearer comfortable.
Sustainability
ETQ is committed to sustainability and ethical production practices. The brand works with suppliers who share its values and uses environmentally friendly and sustainable materials. ETQ is also committed to reducing waste and minimising its carbon footprint.
As consumers become more environmentally concerned, this eco-friendly footwear is gaining popularity. Today's market provides a wide range of sustainable boots, shoes, and sneakers styles.
The brand is committed to minimising adverse environmental effects during design, manufacturing, and maintenance.
ETQ HT 01 Premium Suede Dove Grey
ETQ's marketing and communication strategy targets the right market by focusing on digital channels and social media platforms since almost everyone is online. 
Since ETQ utilises social media and event sponsorships in marketing, consumers' awareness grows. Apart from this, ETQ has joined forces with social media personalities, such as fashion gurus and sports enthusiasts.
Because the brand understands the importance of connection and has a strong presence on Instagram, showcasing its products and engaging with customers, ETQ also partners with influencers and other brands to expand its reach and build its brand identity.
Brand Collaborations
ETQ has collaborated with several other brands and designers to create limited-edition products. Past collaborations include HYPEBEAST, Patrick Mohr, and Commes des Garçons. These collaborations have helped to raise the brand's profile and expand its reach.
Building up new, complementary markets and establishing your brand, given potential buyers, are two reasons of ETQ for brand collaboration. Collaborating with influencers can significantly expand your company's reach and convey the message to other brands so that clients can trust them.
ETQ HT 01 Premium Suede Dove Grey
ETQ is a fashion brand committed to simplicity, quality, and sustainability. The brand's minimalist designs and focus on traditional craftsmanship have helped it build a loyal customer base and expand its global reach. 
With the vast array of choices, from Full-grain Leather Sneakers to Suede boots, you will always have options. In terms of shoe maintenance, there isn't a problem at all, as ETQ also offers deluxe cleaning kits.
With a solid commitment to ethical production practices and a focus on customer service, ETQ is well-positioned for continued success in the years to come.
Read more