Element Sneaker Releases
Shop all Element sneaker releases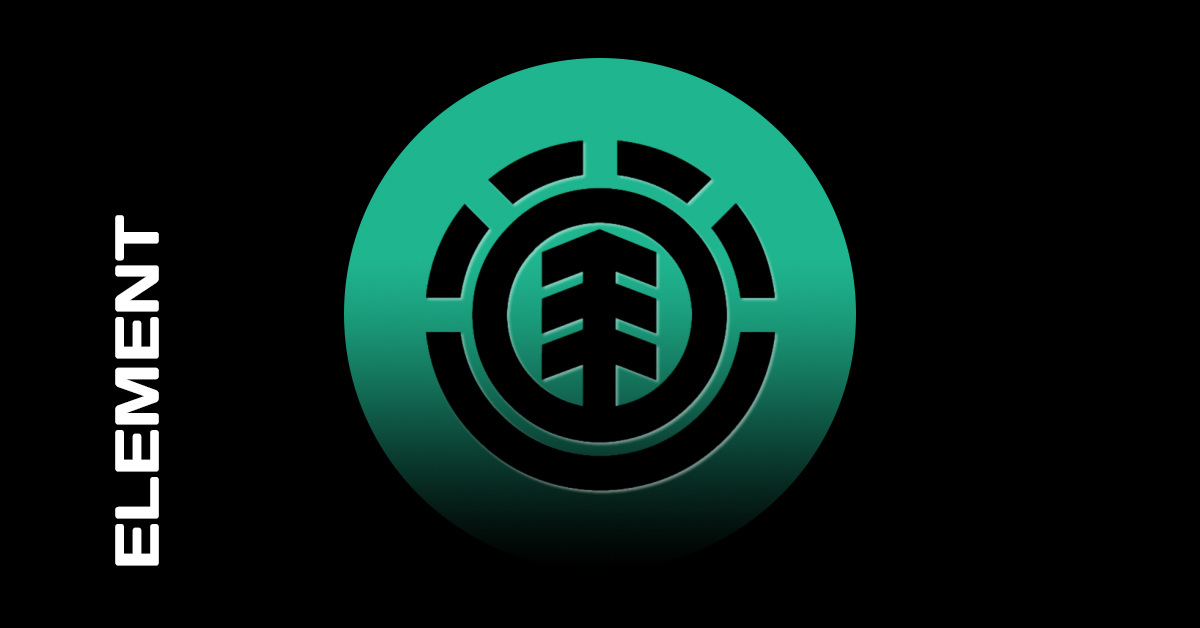 Johnny Schilleref founded Element, a skateboarding lifestyle brand, in 1992. The brand's mission is to provide high-quality, sustainable, stylish, and practical products for everyday wear for skateboarders. With eco-friendliness and social responsibility in focus, Element has become a popular choice for skateboarders and fashion enthusiasts alike. Element was initially called Underworld Element and began as a small enterprise marketing skateboards and t-shirts in Atlanta. The company then relocated to Irvine, California, and shortened its name to Element. 
The History of Element
The founder is best known for being the president and founder of his company, Element Skateboards. Schilleref sold his business in the early 2000s and ran the corporation for over twenty years. He has founded and funded international non-profit organizations, skate camps, and tournaments. 
Along with founding Element, Johnny Schillereff contributed advice to action sports industry clients, made up and arranged skateboard teams together, and hired and developed tens of thousands of professional skateboarders and tens of thousands of fans internationally. Johnny and his wife also founded The Heart Supply recently, a charitable skateboard business, of course, to raise awareness and support the skateboarding community.
When Johny Schilleref was young, he started skating. He started dipping himself in his art, outstanding skills in entrepreneurship, and the skateboarding community that inspired him in his adolescence to build a successful skateboarding company today. Schillereff's skateboarding career began after he received his degree from the Art Institute. 
Element was recognized in the following successful years for its focus on sustainability and social responsibility. The brand is committed to these values, and its commitment is evident in its products, which are manufactured with recycled materials and eco-friendly manufacturing processes. 
Element Topaz C3 M
Element offers an extensive range of products for all customers, including skateboards, shoes, clothing, and accessories. Some of the best-selling products are as follows:
Skateboards: Element's skateboards are famous for their durability and extraordinary performance. These skateboards come in diverse sizes and designs to suit every need of a skater.
Shoes: Element's shoes are designed most especially for skateboarding but are also stylish and practical for daily fashion. Element offers a variety of styles, from classic canvas sneakers to high-end and high-performance skate shoes.
Clothing: Designers came up with a look with skaters in mind, but the brand is also popular among fashionholics. Element offers an array of diverse styles, from simple graphic tees to denim jackets.
Accessories: The brand and its accessories are not only limited to hats, bags, and wallets and are all made with the same goal and focus on sustainability as Element's other products.
Sustainability and Social Responsibility
Element and its founder are committed to sustainability and social responsibility in all aspects and perspectives of its business. The brand uses recycled materials in its products and has implemented eco-friendly manufacturing processes. Additionally, Element and its founder supports many environmental and social causes through its program called "Elemental Awareness."
The program's goal is to promote environmental awareness and education among youth. It has supported such initiatives as constructing skate parks in underserved communities and towns and promoting sustainable living practices, all in the name of Element.
Collaborations
Element has collaborated with several other brands and artists over the years. Some notable collaborations are the following:
Timberland: Element collaborated with Timberland in 2018 on a collection of eco-friendly boots, shoes, and other footwear.
Keith Haring: Element collaborated with the Keith Haring Foundation in 2019 on a collection of apparel and accessories featuring the late artist's famous and iconic designs.
Bad Brains: In 2020, Element collaborated with punk rock band Bad Brains on a collection of skateboards, clothing, and accessories.
The Safe Haven For Skateboarders
Element is a skateboarding lifestyle brand committed to sustainability and social responsibility. With its goal and focus on high-quality products and eco-friendly manufacturing processes, the brand became famous for skaters and fashionistas alike. 
This brand will not be only enjoyed by youngsters, but also by those who are young at heart and are skateboarding lifestyle enthusiasts.
Read more