Axel Arigato Sneaker Releases
Shop all Axel Arigato sneaker releases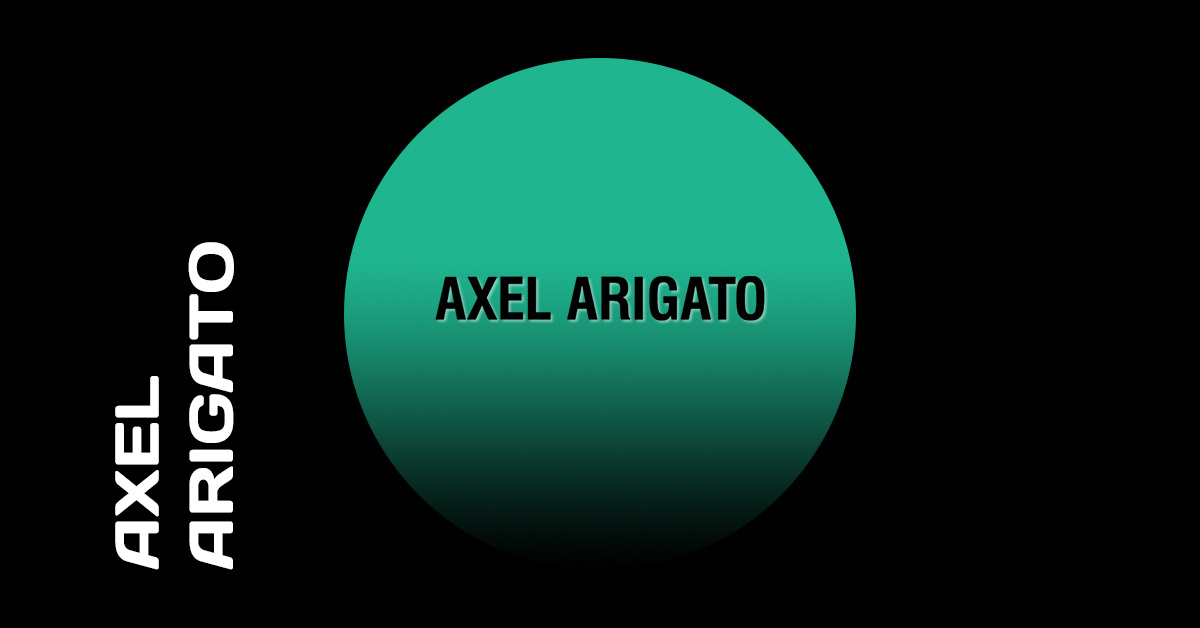 The Swedish brand was launched in 2014 by Max Svärdh and Albin Johansson. They met through some mutual friends and shared an interest in fashion with a similar professional background which led them to build this brand. With some brainstorming, they noticed the gap in the footwear market that no one was producing high-quality yet affordable sneakers, to which they joined forces and came up with Axel Arigato.


You have noticed now that the brand's name is not based on both owners' names because, according to them, they don't want to be the main face of the brand, and they assigned this name to their brand as a mythical figure which will continue to thrive even after them. The crux of the name suggests "difficult to exist," meaning something rare or valuable. You can call this brand a "people-empowered lifestyle brand" as this was the main agenda of the owners to build a high-quality sneakers brand everyone can afford easily.
Axel Arigato - High-Quality Sneakers That are Affordable
Do you know the brand built its presence by creating awareness on social media? They invested a lot in their marketing schemes including conducting events at stores or malls and who doesn't like a free hosting event with singing and pop-ups? The brand believes in the combined power of people's community and inclusivity. This brand was created for the next generation, and the owners contributed to the needs of its target audience by doing something different and unique from every other brand and that is why this Axel Arigato is mostly loved by Generation Z. ‌In 2020, a private equity firm named Eurazeo took a majority chunk of a stake in Axel Arigato.
Axel Arigato Sneakers - Customer Feedback at the Top
The brand keeps on evolving since it was founded back in 2014. It also expanded its product line from shoes to apparel for both men and women including accessories. But no matter what they invented, sneakers remained the brand's beating heart. The brand doesn't believe in the concept of every season collection; however, they drop their collection every other week by considering every culture's need. Another interesting thing about this brand is that they design their new shoes by considering detailed customer feedback, which makes their customer feel valued.


The main objective behind the brand was to "embrace today's look and always look for the tomorrow." The brand shatters the traditional seasonal collection by introducing a new launch related to a cultural cadence loved by everyone, including us. They build a positive platform for everyone. In case you're wondering where to buy a pair of shoes that is high quality and affordable ‌Axel Arigato is the place you're looking for!


Axel Arigato Clean 90
Their most famous shoe is the Axel Arigato Clean 90, introduced in 2016 as a wardrobe staple sneaker that goes perfectly with any outfit. Nowadays, you can find this article in multiple colors and materials with PETA-approved vegan leather. The cushion support is so comfortable that you will not take them off once you walk in them. This sneaker was well known for being stylish and comfy at the same time.


Axel Arigato Sneakers met logoprint
The Axel Arigato Sneakers met logoprint is another top pick from our favorite list. Dad shoes are back in trend, and these chunky sneakers perfectly blend retro and modern styles. This shoe is for you if you're more into the old-fashioned or vintage vibe. Grab it before it gets out of stock! These sneakers guarantee ultra-comfort to your feet by having a lightweight sole and a classy retro-inspired upper base. You can find this article in multiple colors on their website, and if you're a person who likes to wear sustainable shoes, then you are going to love this as it is made from recycled PET plastic bottles.


Marathon Runner
The Marathon Runner is a classic sneaker designed for athletic lovers with the inspiration of the 90s style. It has a chunky sole with upper mesh made of vintage leather. This pair is perfect for running and long hours of walking due to its comfortable grip. Furthermore, it is also made by taking care of the environment and using material from GRS-certified recycled polyester yarns and recycled rubber.


Dice
Did you know that Axel Arigato designs every sneaker to be unisex? For example, the Dice, Marathon, and Area, all of them are designed differently for both genders. The Dice includes features of modern staples by giving a more vintage look. Moreover, the design is available in both high and low-top versions. Now it's up to you to choose according to your liking from the numerous colors available. It is crafted with partially recycled rubber soles with a classy leather upper part.
Read more