Shop Amiri Skel Top Sneakers
Shop all Amiri Skel Top sneaker releases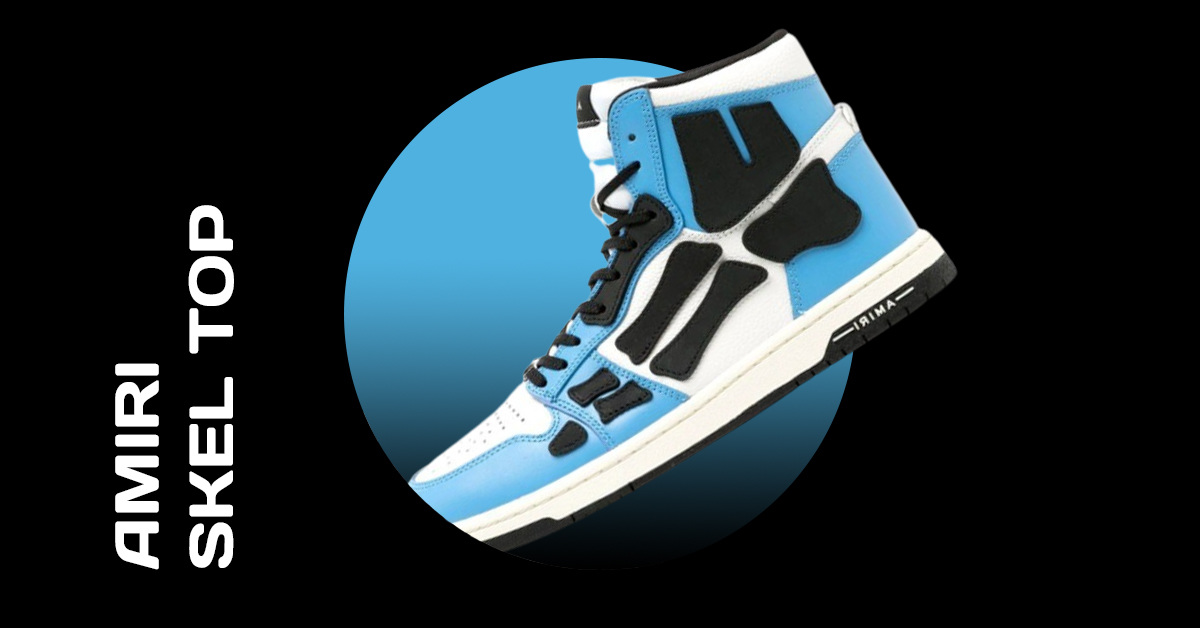 Amiri Skel Top
When it comes to top quality and leading streetwear brands, Amiri is one of the best. Its value is multi-million-dollar and it is considered one of the most successful streetwear brands worldwide. Most of the popular celebrities and artists are choosing Amiri for their outfit of the day. It is owned by Mike Amiri and they are manufacturing their products in his home-town, Los Angeles. 
Every collection released by Amiri is centred around local manufacturing. The materials used in producing streetwears are from the countries where the top quality of materials came from. These materials are from Japan, Italy, and France. 
Amiri's products are not limited to womenswear, menswear, denims, and tees. They also offer accessories and footwear. The popular footwear of Amiri is best described as 'future nostalgia'. It has unique and classic designs that match different outfits. Its 2022 shoe collection is giving a 90's finesse with a bit of science fiction vibe. Its designs and quality are really worth the price. 
In addition, the footwears that they offer are sneakers, sock boots, and slides. Amiri Skel Top comes with different designs. You can choose a low or high cut of sneakers and varieties of colours are available. 
Aside from that, Amiri Skelton sneakers are also one of the most popular models of their footwear series. These are luxurious high-top leather sneakers. They offer a leather upper, round toe-boxes and a lace-up vamp rubber sole. These sneakers are inspired by the successful and popular 'Skel Toe' slip-on. High quality leather panels are used and the signature bone-motif appliqués on the side are present of course. 
Read more