Amiri Sneaker Releases
Shop all Amiri sneaker releases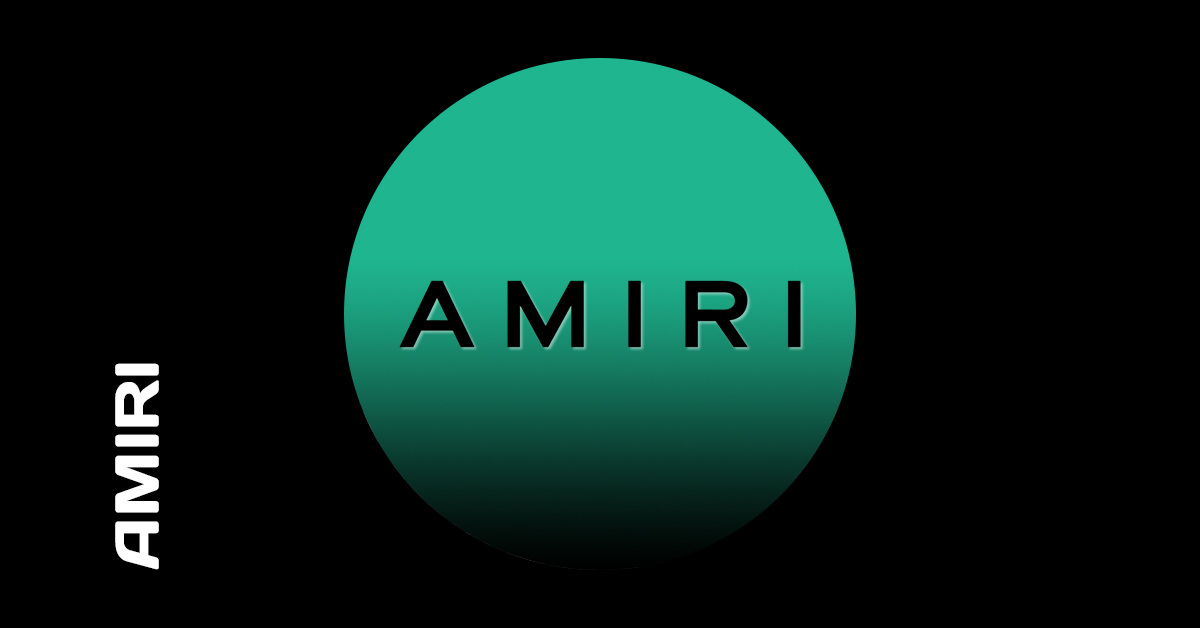 Designer Mike Amiri has achieved a harmonious blend in his art, incorporating the various underground influences that have inspired him. The foundation of the brand's aesthetic — a fusion of Californian culture and streetwear — was laid by Amiri's upbringing in the center of Hollywood, where he was surrounded by graffiti artists, skateboarders, and musicians. He launched his career by making customized pieces for musicians like Axl Rose and Steven Tyler, working out of a basement studio within a Thai restaurant. 
In 2014, he introduced his first AMIRI collection in partnership with the well-known Los Angeles retailer Maxfield. The exclusive capsule showcased a mix of streetwear and punk rock elements, including torn jeans and leather jackets. 
Amiri: Blending Californian Culture With Streetwear
Following the popularity of their initial capsule collection, Amiri made the decision to grow and share their distinctive style with even more people in 2015 by launching women's ready-to-wear, sneakers, and accessories. 
Five short years later, Amiri has established itself as a mainstay in the designer menswear industry and cemented its status as one of the first Los Angeles-based brands to achieve international success by securing a space in some of the most demanded luxury retailers.
Mike Amiri has developed his namesake label into a luxury brand with a significant international distribution, revenues of over $40 million, and an investment from Renzo Rosso's OTB in 2019. He does this by fusing Californian rock 'n' roll nostalgia with streetwear.
Since then, Amiri has honed its aesthetic, becoming a top brand for bold, durable pieces like jeans, leather jackets, and sneakers.


Sneakers With High-Quality Materials
Sneakers by Amiri stand out from other high-end models because of their premium materials, including suede, leather, and hand-stitched decorations, as well as their bold designs and distinctive features. They are frequently regarded as a fashion statement and a staple of stylish streetwear. Amiri is an excellent option if you're seeking a pair of sneakers that are both fashionable and cozy.
For sneaker enthusiasts, finding a pair that combines style and quality can be a challenge. But the Amiri sneakers have proven to be an exception, offering a unique blend of fashion and functionality. These sneakers are made with real leather and feature precise, well-crafted stitching that highlights the use of high-quality materials.
The design of the Amiri sneakers is both understated and stylish. They have a more low-key appearance compared to other designer sneakers, making them a great choice for those who prefer a luxurious but casual look. 


What Sets Amiri Apart From Other Brands?
What sets the Amiri sneakers apart is the attention to detail. From the small Amiri metal tags to the Amiri logo prominently displayed on the tongue, sole, and side heel, every aspect has been carefully considered. The result is a pair of sneakers that not only look good, but also feel well-made.
Amiri shoes fit true to size and some styles are also available in half sizes. Therefore, if you prefer a less restrictive fit, you should generally go for a bigger size. The Amiri sneakers' cool factor is that wearing them without socks is totally okay!
Materials are imported from Italy and Japan, after which they are hand-treated in Los Angeles under the team's monitoring. A large portion of the production line is processed individually, giving each piece a distinct and unmistakable essence.


Sophisticated Collections With Big Names
The latest SS22 collection from Amiri has caught the attention of both pop and rap stars, from Harry Styles and The Weeknd to A Boogie wit da Hoodie and Lil Baby. This casual yet sophisticated collection was showcased in a film shot in Las Vegas and has further solidified Amiri's position as a luxurious and authentic brand. With plans to open two new shops in New York and Las Vegas, Amiri is poised for continued growth and expansion.
Read more