Kevin Martin shooting in the Air Jordan 12 Retro Black Purple PE | Shop Air Jordan Zion 2 Sneakers
Shop all Air Jordan Zion 2 sneaker releases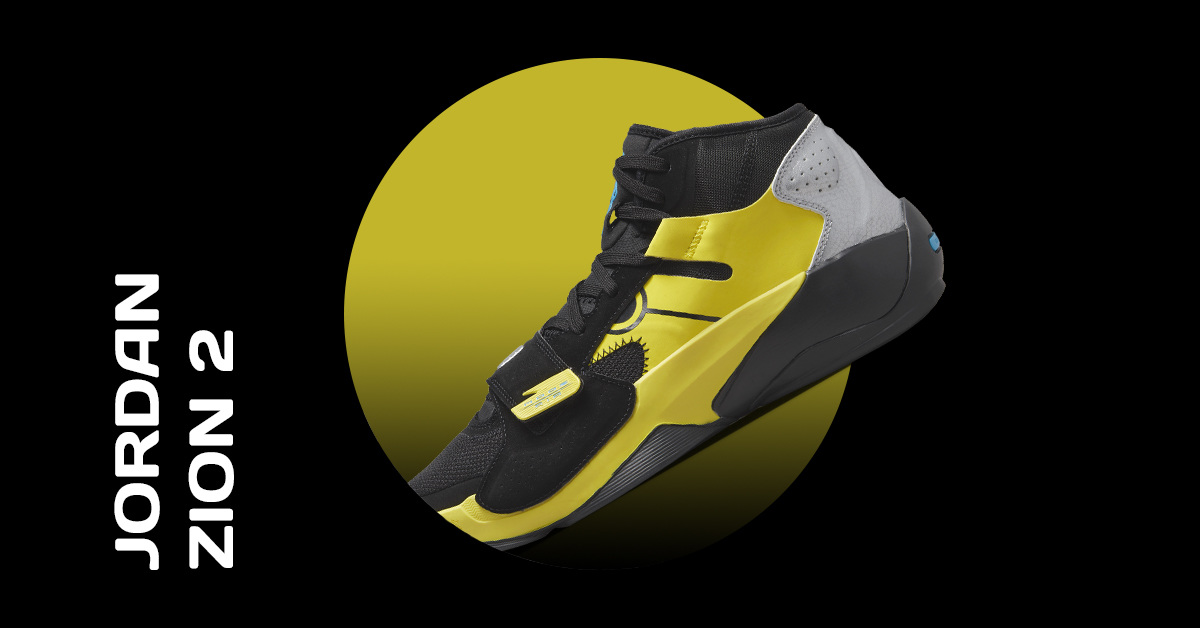 The Jordan Zion 2 is a real highlight for all basketball fans out there. It's not just any shoe - it's designed to maximise your power and speed on the court. But that's not all. This sneaker is made for a player who can do it all, who is versatile and agile. The Jordan Zion 2 is made for you. Not to mention the comfort and support that is important for any athlete.
Jordan Zion 2 - the second Siganture sneaker by Zion Williamson
Zion Williamson is one of the best basketball players in the NBA. The New Orleans Pelicans selected the 6'98" star first overall for 2019. It's clear that Nike quickly spotted the American's talent and launched its own line of shoes for the now 23-year-old. The Jordan Zion 2 is particularly strong because the sneaker is dual-designed, meaning each part of the shoe serves a different purpose. The heel is responsible for impact protection, the midfoot for elasticity and cushioning and the toes for comfort and mobility. But that's not all - the Zion 2 also introduces a new concept that shifts the strobel from a continuous unit to the heel, allowing for more Zoom Air in the forefoot and a for landing on the heel after an explosive dunk. And let's face it, you're probably going to do some explosive dunks in these shoes. That's why the Zion 2 also has a Performance Cup sole and a strap in the forefoot for optimal support.
Advanced technology
With its advanced technology and sleek design, the Jordan Zion 2 is a real gamechanger. You feel the power and awkwardness as soon as you put it on, like it's time to soar and climb to new heights. But the second sneaker by Zion Williamson also convinces its fans in terms of design. The design is a cool mix of old school vibes and futuristic technology. It's clear that the design team had Zion's winning mentality in mind when they created these shoes.
Read more