Shop adidas Swift Run Sneakers
adidas Originals 5225 | Shop all adidas Swift Run sneaker releases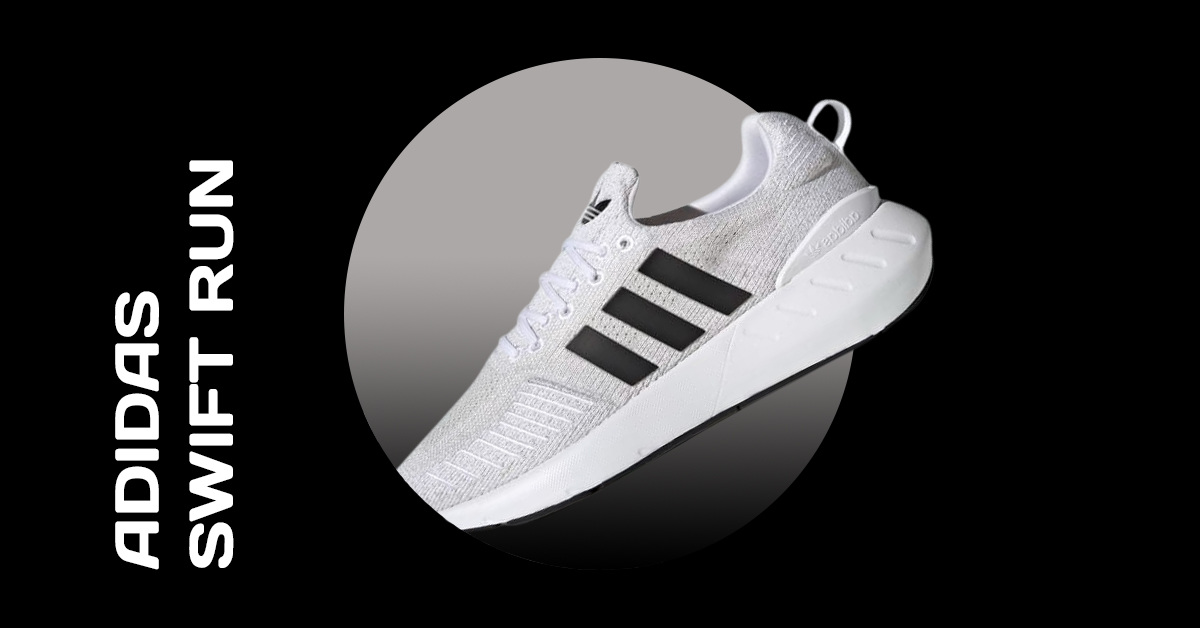 adidas Swift Run
Do you ever feel jealous that runners always get the best shoes? Well, you don't have to worry anymore because adidas Swift Run shoes will have you covered. They invented a shoe design inspired by the 80s running sneakers which were now turned into perfect shoes for everyday activities.


No matter how tireful your day is, your feet will never feel discomfort if you have adidas Swift Run shoes. Their customers vouch for adidas Swift Run for being the most comfortable and wear-anywhere pair of shoes. If you're looking for an easy everyday casual, comfortable shoe, this should be your top pick, as its classic runner shape will make you feel like you're running on a cloud.


They are multi-purpose shoes, you just have to wear them up with your workout leggings and hoodie, and you're good to go, or you can pair them with denim jeans and a casual outfit for a friendly get-together. The design of adidas Swift Run sneakers consist of airy upper mesh with lightweight cushioning at all ends that makes every step easy and relaxing. Their collection has shoes for everyone in different sizes and colours, including kids, teens, and adults, so you can choose from whatever matches your style. Moreover, they also work great as hiking shoes due to their extra stability and shock absorption feature for uneven terrain. Pick the right adidas Swift Run shoes for your needs.


Add a Touch of Style To Your Day with adidas Swift Shoes 
Have you ever felt like your shoes are losing grip or making you slow down by training or walking frequently? Then this is your sign to invest in adidas Swift Run shoes because they will last you longer than you expect and will be worth the price. They are built with innovative technology features that make your feet feel light and airy.


Run like the Wind with adidas Tech in Every Step
A key benefit of these shoes is that you don't have to lace them up. You can just as easily slip in and out of them effortlessly. The comfy upper sole helps fit your feet easily due to its flexibility. With the feature of OrthoLite sock liners, your feet will not feel sweaty even on warmer days.


Read more